Description:
Shalom and greetings all my pals,

Hope all of you had great time ferrying seasonal oil workers to northernmost Alaska in your favorite cargo or combi plane!!!!

Spring, summer, and fall bring lots lots lots lots of flights for CVA flying vacationing passengers around!!! Spring, summer, and fall have highest number of flights than winter. It is important for Canadian virtual airline to have accident free flying records for the spring, summer, and fall seasons!!!!

What happens if any of you have to make emergency landings in middle of nowhere due to planes' malfunctions or a 8 year old kid pressing a button that opens passenger door at 35,000 ft??? You have to make emergency landings on very short runways such as Air Canada 767 did on Kart racing track or make emergency landing on beach shore!!!!

This is why Canadian virtual airline must comply with regulations of Civil Aviation Branch of Transport Canada and the national government of Canada that require all of you CVA pilots even the ATP Master pilots to undergo required ANNUAL emergency landing refresher exercises to keep all of you on tip-top alertness and ready to execute proper emergency landing procedures if needed.

That is why all of you CVA pilots will have to undergo ANNUAL class one aircraft emergency landing refresher exercises this weekend, ANNUAL class 2-3 aircraft emergency landing refresher exercises next weekend, and ANNUAL class 4-5 aircraft emergency landing refresher exercises next month using ONLY UNFAMILIAR TERRAIN where all of you will face challenges of new geographical areas while trying to execute emergency landings.



CVA PRESENTING ANNUAL CLASS ONE AIRCRAFT EMERGENCY LANDING REFRESHER TRAINING






All of you will hop on FULL LOADED propeller planes (full passenger load, full luggage load, and appropriate fuel load) at EGPF Glasgow International Airport located 6 nautical miles west of city center of Glasgow and fly to EGPR Barra Airport situated in the wide shallow bay of Traigh Mhòr at the north tip of the island of Barra in the Outer Hebrides, Scotland where you will execute emergency landing on beach!!!! Barra airport is the only airport in the world where beach is being used as runway!! And then all of you have to learn how to take off from beach using same full loaded weight for return trip to Glasgow!!




For the event starting this Saturday night April 6, 2013 at at 8:30 pm EST or 00:30z (pls check your local time zone) and this Wednesday April 10, 2013 at at 8:30 pm EST or 00:30z (pls check your local time zone), please use the following flights and their waypoints as seen below for those flights. Frank will create new routes on CVA database.

EGPF Glasgow to EGPR Barra and its waypoints CLYDE N580D TIR

EGPR Barra to EGPF Glasgow and its waypoints TIR CNL




For FSX scenery of Barra, please use flightsim and get the freeware Barra scenery using keyword search function and type skara_scenery_barra_airport_v_2_0.zip or Skara Scenery to get specific software called FSX Scenery--Barra Airport v2.0.

For FS2004 scenery of Barra, I do not know any good scenery but you can try Bramantio Chandra Dwi Putra's freeware FS2004 Barra scenery on flightsim website.




REMEMBER, your objective is to make class one propeller landing successfully on beach WITHOUT sinking into beach or WITHOUT flipping over due to sinking on beach!!!!

yes yes yes yes 4 propeller planes can handle beach landings at Barra!!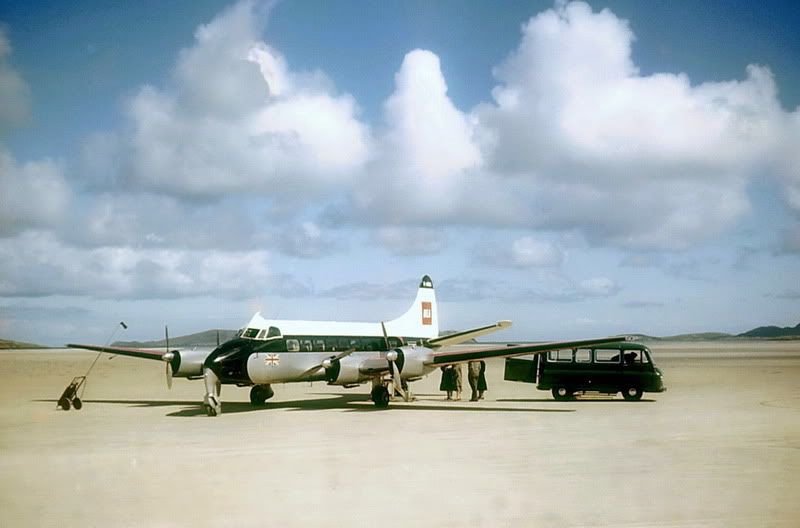 Have fun!!!! All of you might think that class one emergency landing is piece of cake but wait until you face class 2 and class 3 aircraft emergency landing refresher exercises that will leave all of you screaming in frightening manner.

Regards,

Aharon