This week's multi we are going to fly from Hong Kong to Bangkok. After a brief stopover we will board back up and fly to Kuala Lumpur. This will open our routing to South East Asia.
Bangkok Suvarnabhumi VTBS was officially opened for limited domestic flight service on 15 September 2006, and opened for most domestic and all international commercial flights on 28 September 2006.
The airport is currently the main hub for Thai Airways International, Bangkok Airways and Orient Thai Airlines. It also serves as regional gateway and connecting point for various foreign carriers.
Our flight Schedule still shows flights to VTBD Don Mueang. This airport closed 7 years ago to international traffic.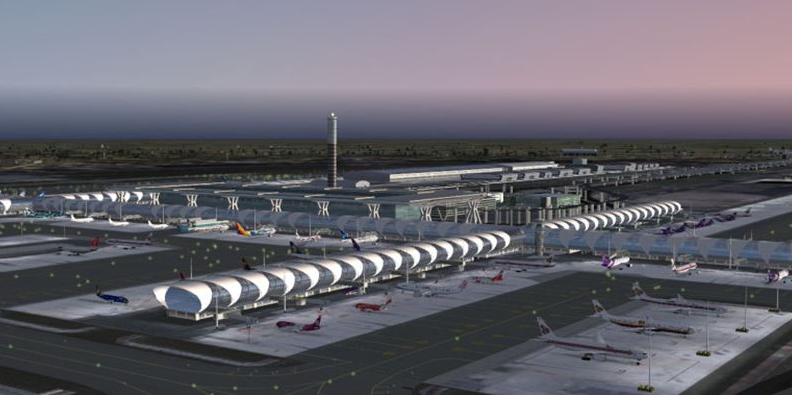 VHHH-VTBS
Route: N0483F400 PECAN V11 IDOSI/M084F400 P901 IKELA A1 DAN/N0482F400 A1 UBL W1 KRT/0224
Flight Level: 38000
Class 4/5
Scenery: Avsim has two freeware and a good payware at Simmarket.
VTBS-WMKK
Route: N0477F330 SEESA1C SEESA DCT DIRAX A464 VBA
Flight Level: 33000
Class 4/5
rn