Shalom and greetings all my pals,
I had been flying on FSX for six years. First two years in very very old laptop and last 4 years in old laptop. Both of them with FSX without SP1 and SP2.
Now I have new laptop with FSX and installed SP1 and SP2 based on everybody's suggestion.
Out of successful six flights on FSX using Vatsim with SWKBOX4.0 and VAFS5 or FSCARS with successful landings and successful parking at gates, this is what I got in two flights as seen below before I had chance to use replay function for screenshots of landings. In 2 flights, I lost chance for replays for screenshot taking of landings.
This is what I never experienced in past six years in my past 2 laptops with FSX without SP1 and SP2 yet I am experiencing TWICE out of six flights in FSX with SP1 and SP2 as seen below. Never happened to me before.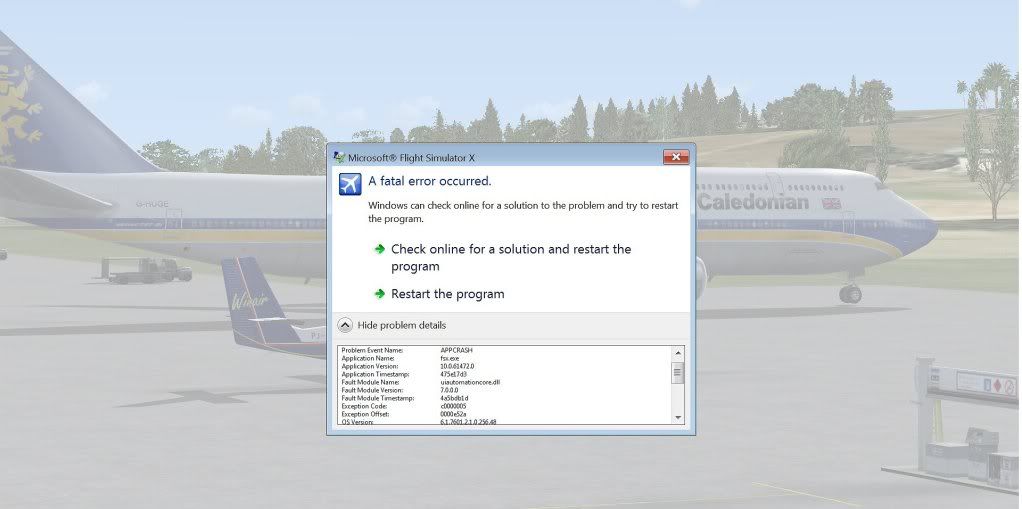 I hope any of you come up with solution to stop that error message or I will lose more screenshots of landings.
Aharon