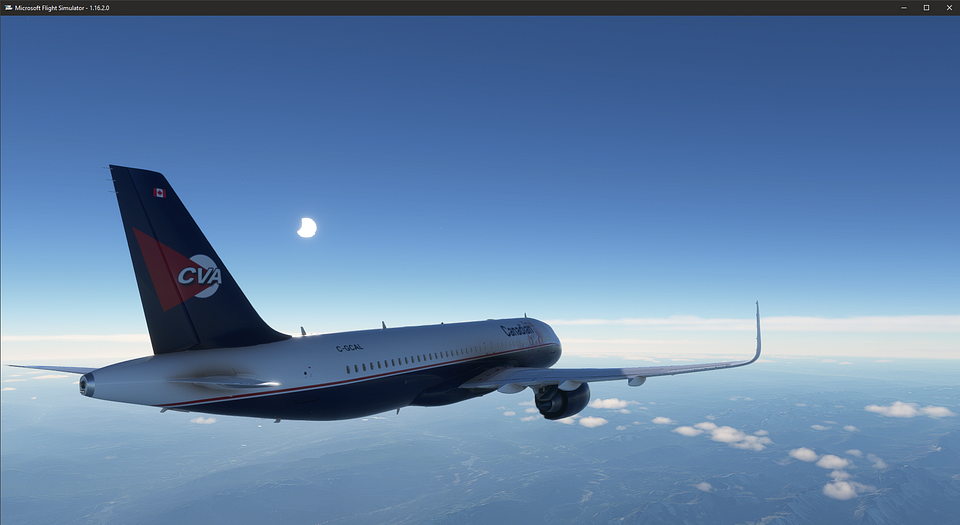 Last night flying and spotted this, I thought at first it was a problem with the displaying of the sun,
I learned later is was a annular solar eclipse. to me Asobos has been doing a fantastic job but to have
a solar eclipse in the sim at the time it was supposed to happen....
Incredible.
Flying into Vancouver and spotted this rainbow.
Just love the weather changes in FS2020.