Ladies and Gentlemen!
Welcome aboard on our CVA 737-800 aircraft. It is my pleasure to have you aboard on my CVA no.100 flight today. We will be flying from KSFO to CYVR. Before we start the engines I would have liked to introduce you to the best crew we have in CVA. Unfortunately they got lucky and are now on a flight to sunny Acapulco! So sorry for that. I would like to thank Paul Lavoie CVA0035, who flew the same route also on VATSIM just a few miles behind. Also saw Shaun Hazen CVA1271 on the Vatspy taking off from CYVR to CYKA.
Other data: FSX, REX Essential & Overdrive with real weather, PMDG 737 NGX, Orbx/FTX Pacific Northwest scenery. Can't wait to get my hands on Northern California when ever that is released... I am also using the Track IR5 on a 27" Asus screen. Works pretty well.
Enjoy the flight!
Here our beautiful bird parked at the KSFO international terminal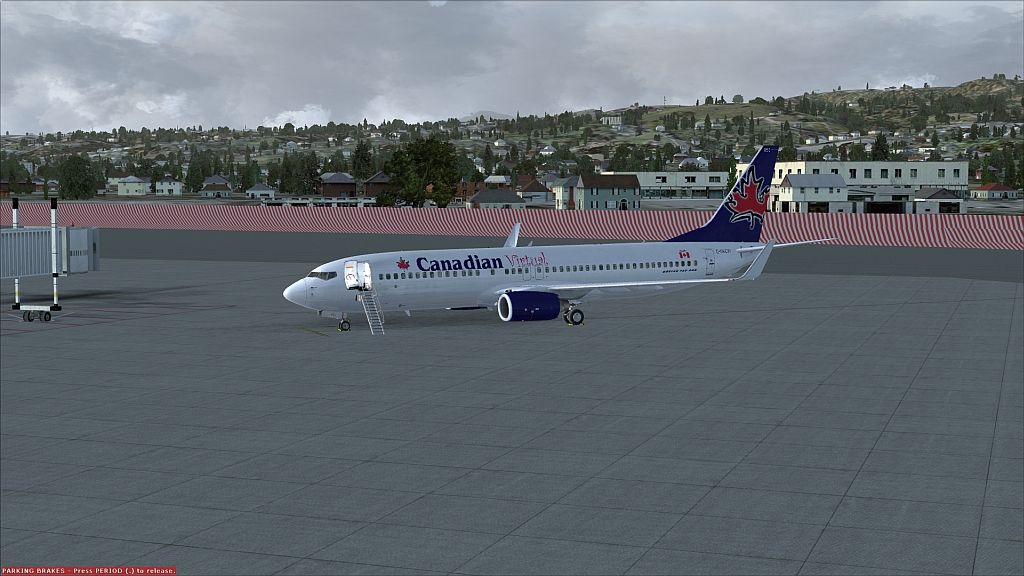 Preparing the cockpit. Today we have a very simple route: RBL SEA. Departure Quiet4 SID to RBL VOR. Departure from RWY 01R.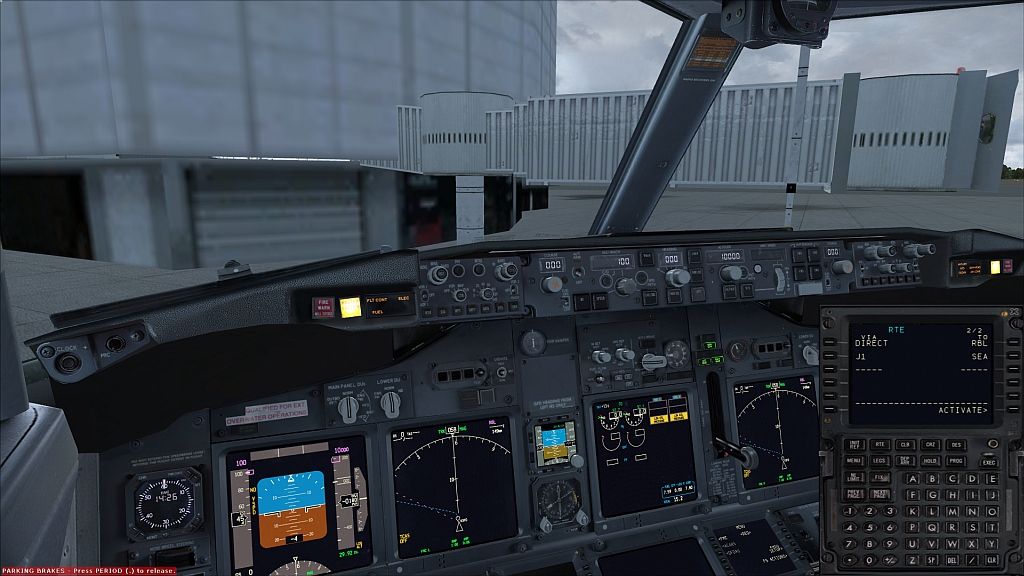 After takeoff.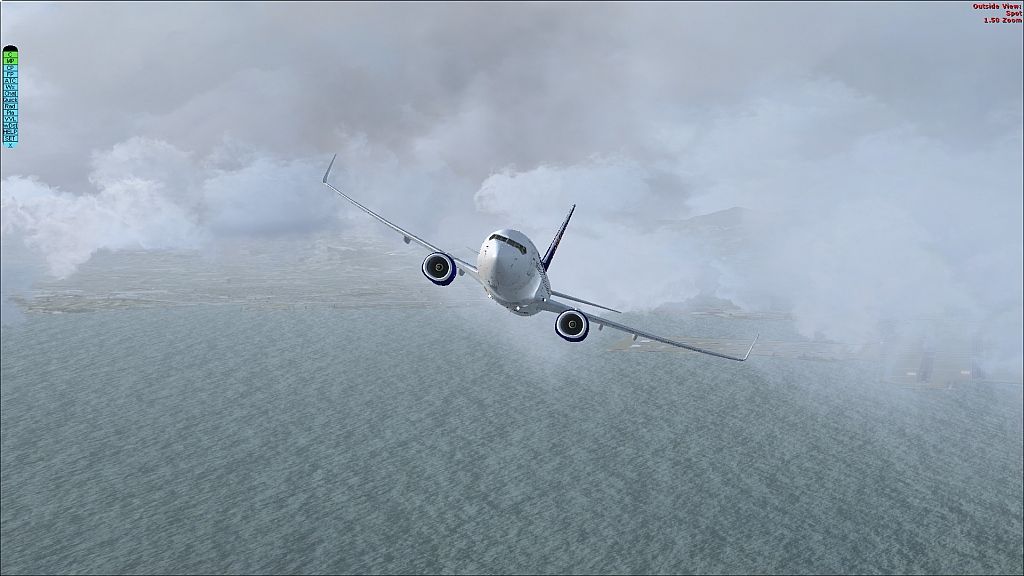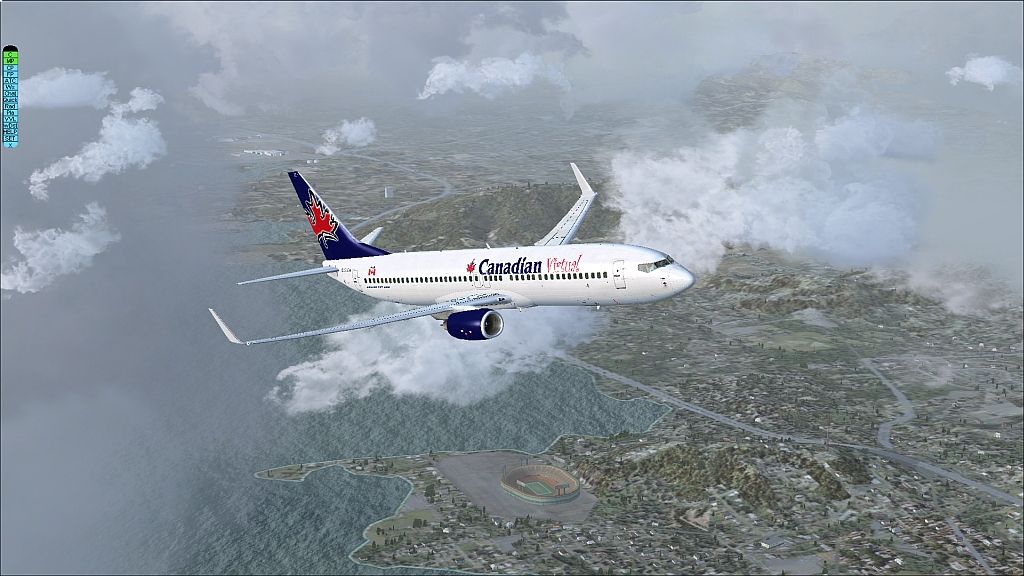 During decent we got a glimpse of the scenery below.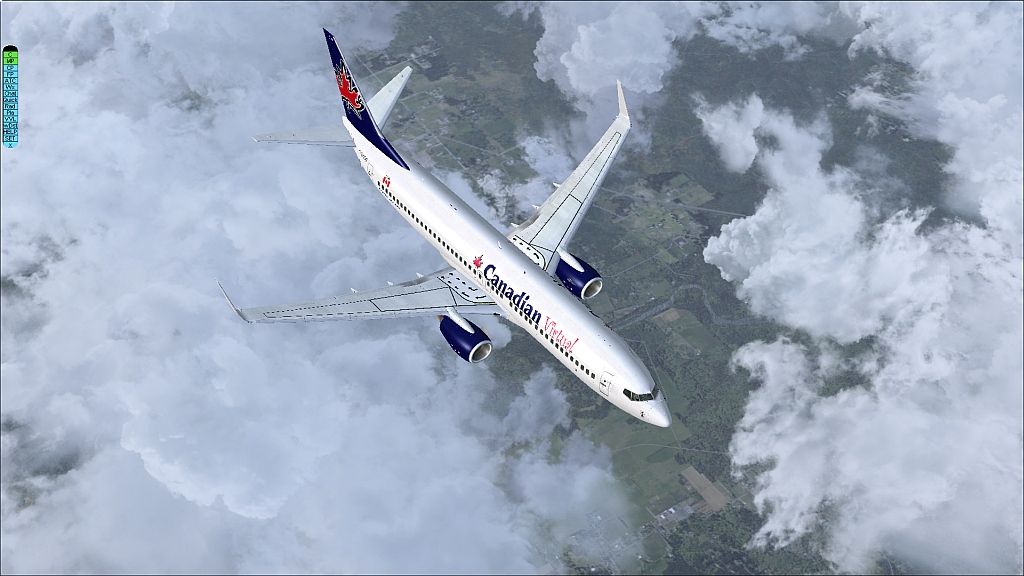 On final approach to CYVR 26R.
TOUCHDOWN!