Joined: Sat Sep 20, 2008 9:44 pm
Posts: 1989
Location: LLBG
Shalom and greetings all my pals,

Showing you amazing quality of MBPV Turks and Cacios international airport scenery by Tropical Sims that I got 2 months ago at 30 percent off sale!!

Here is world's most exclusive all day airport spotting by photographers at MBPV Providenciales International Airport located on on the island of Providenciales of the Turks and Caicos Islands!!!

First flight out of MBPV is Air Train Boeing 717-200 being boarded by combination of tourists and businesspeople for early morning flight to KATL Atlanta International airport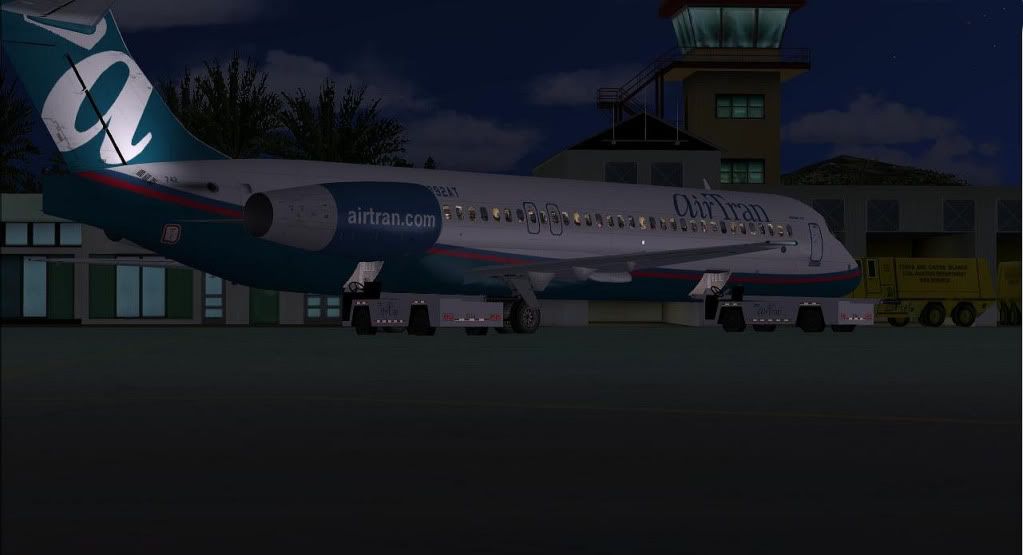 Being pushed back from gate 4




Late arrival passengers are running through the check-in doors to catch the second early morning flight out of MPBV to KMIA international airport by American Airlines Boeing 757-200 whose tail is visible in the picture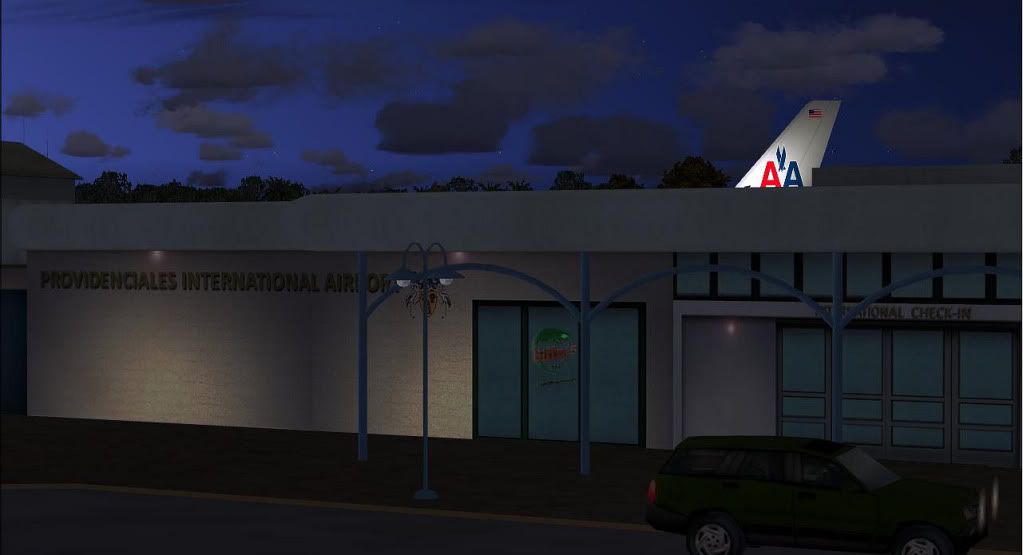 Sunrise glow shines on the same 757-200 at gate 7 while getting ready for pushback and engine start after the luggage tray truck finished with last minute load of late arrived passengers' luggage rushed to the gate to park.




15 minutes later, AeroMexico Boeing 757-200 is being pushed back from gate 5 for non stop flight to MMMX Mexico City international airport




Southwest Boeing 737 has arrived from KATL international airport and is now taxiing to park at gate 4 to drop off passengers and pick up others for return flight to KATL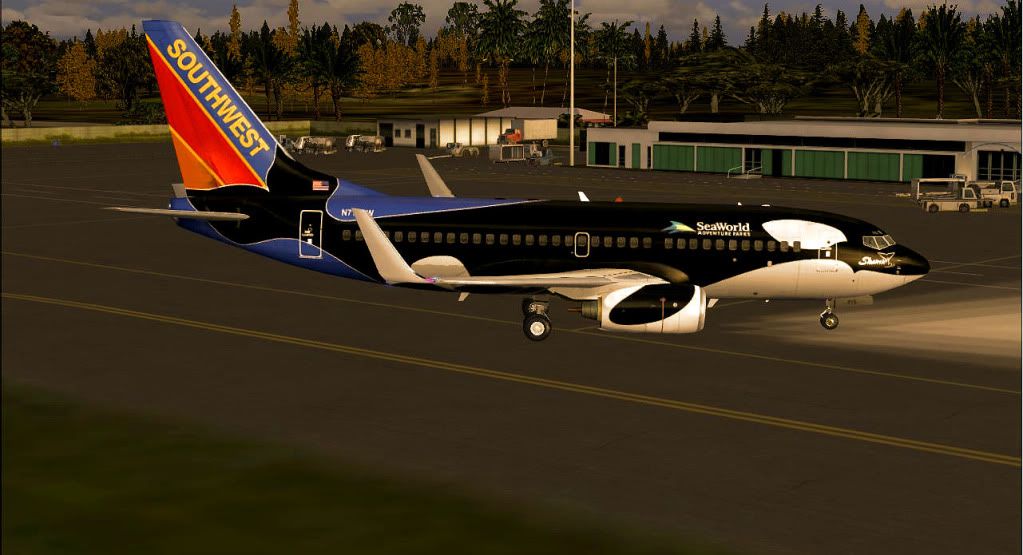 Another Southwest Boeing 737 has arrived from KISP Long Island MacArthur Airport, formerly known as Islip Airport and is heading to gate 5 to drop off passengers and pick up others for return non stop flight to same airport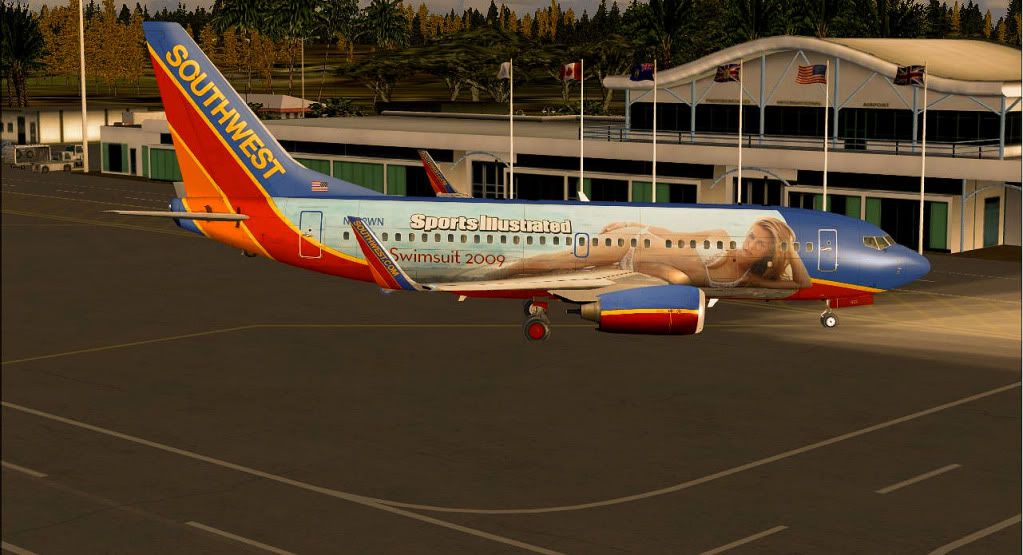 Alaska Airlines Boeing 737-900ER has arrived at gate 4 from PANC Anchorage international airport with refueling stop at KSEA Seattle International airport




The same plane is being loaded with passengers for flight to KSEA and PANC with refueling stop at KMIA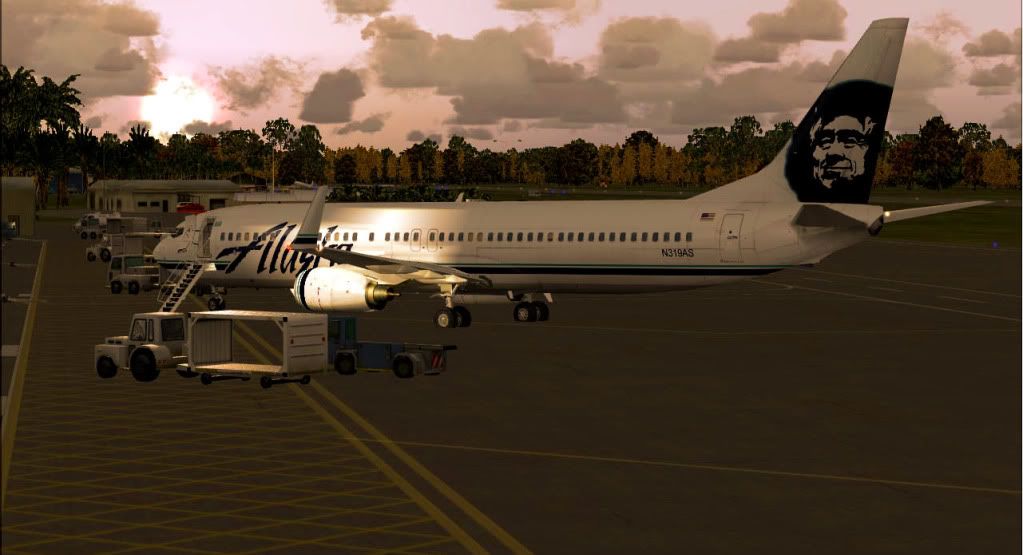 Fokker 100-650 Air Aruba has arrived from TNCA Queen Beatrix International Airport in Oranjestad, Aruba to park at gate 5




Passenger door being retracted and closed for return flight to Aruba




Whoa whoa whoa what is that plane that is towering over the airport terminal???




It is Caribbean Airlines MONSTER ENGINES Boeing 777-200LR arriving a t gate 6from EGLL Heathrow international airport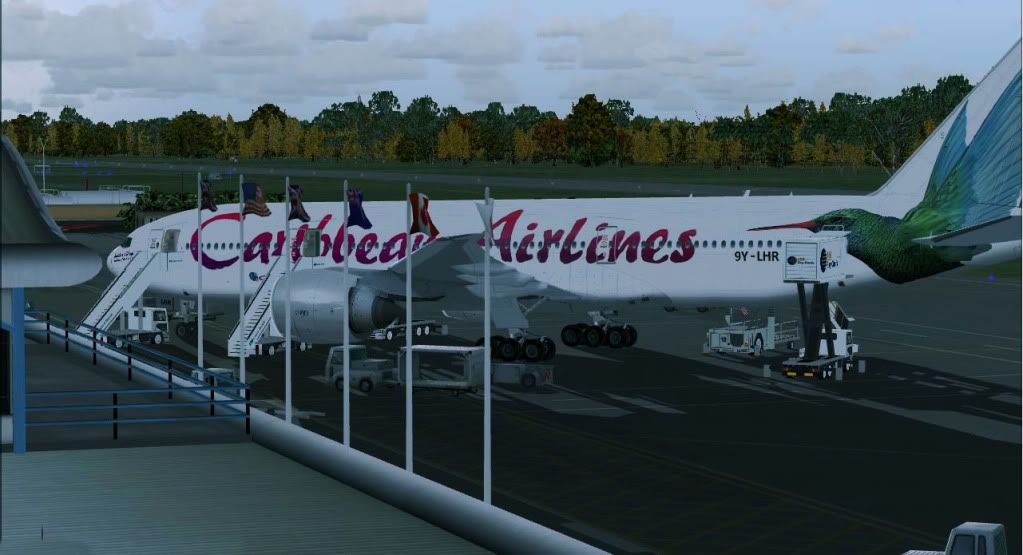 The plane is finished loading for non stop return flight to Heathrow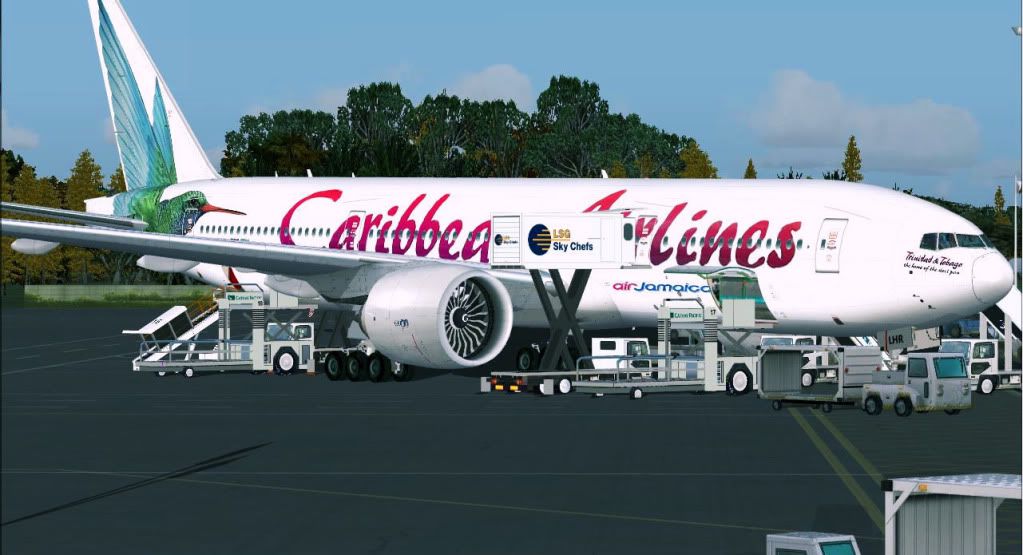 20 minutes later, another MONSTER ENGINES 777-200LR by American Airlines is being pushed back from gate 6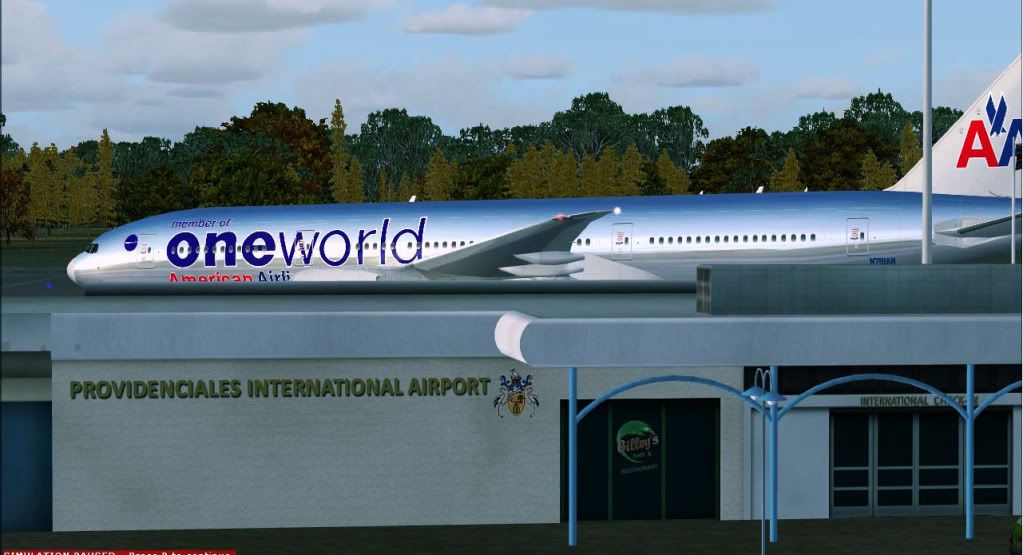 Starting MONSTER ENGINES for non stop flight to KDFW Dallas Fort-Worth international airport where 1/2 load of passengers will remain in the same plane for continued non stop flight from Dallas to Tokyo with other 1/2 of passengers boarded at Dallas




Puerto Rico's local airline DC9-30 has arrived from TJSJ Luis Muñoz Marín International Airport in San Juan and parked at gate 3 dropping off passengers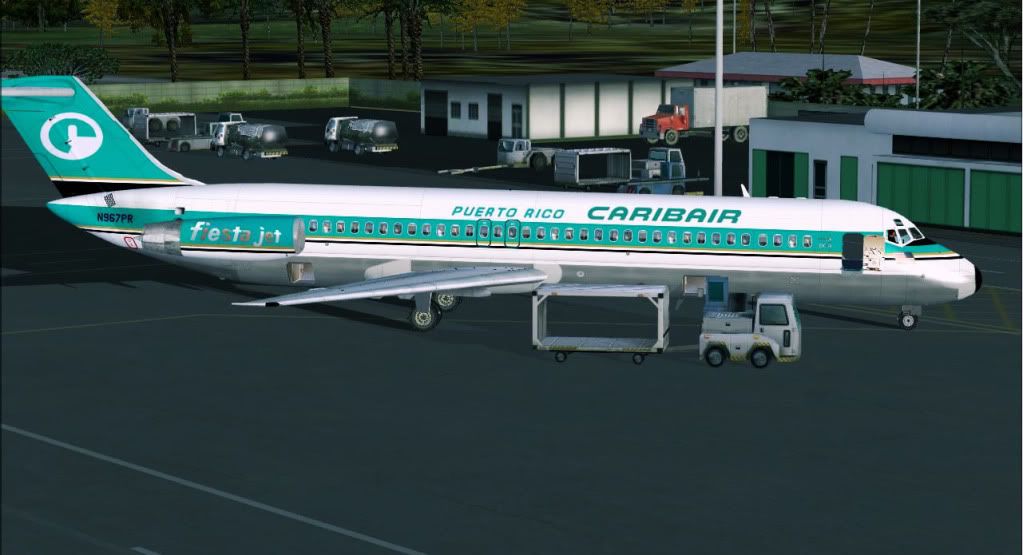 DC9-30 fully loaded with passengers being pushedback for return flight to TJSJ




DHL Cessna Cavernan is very busy hauling same day or next day service packages and regular mail between MBPV and MBGT JAGS McCartney International Airport also known as Grand Turk International Airport one mile south of Cockburn Town on Grand Turk Island in the Turks and Caicos Islands




From second floor of the MBPV airport terminal offers viewing balcony where excited photographers spotted arrival of Florida West Boeing 767-300ERF arriving from KMIA at cargo hold area 2 to unload fresh produce embarked for all hotels




Waiting to be loaded with maize, beans, cassava (tapioca), citrus fruits, fresh catch fish, and conch for return flight to KMIA




Eastern Airlines Lockheed L-1011 arrived at gate 5 to pick up lucky school children for flight to KMCO Orlando international airport for school trip to Disneyland




1/2 hour later Eastern Airlines DC10-30 arrived from KJFK Kennedy international airport to park at gate 5 to drop off passengers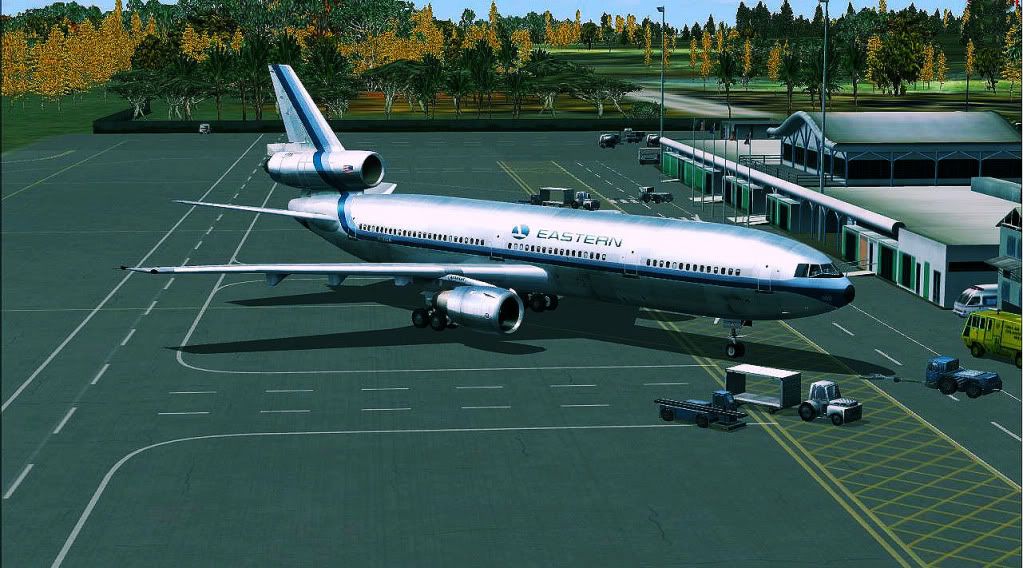 Same plane getting ready for pushback for return non stop flight to KJFK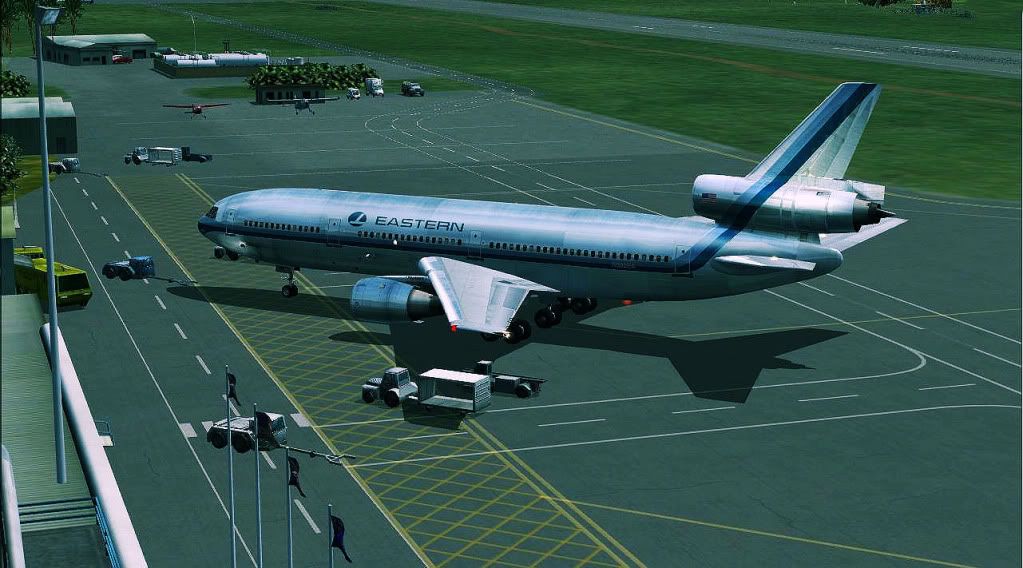 MONSTER ENGINES 777-200LRF cargo plane arrived at cargo hold area 2 from CYYZ Toronto International airport to unload Canadian mail, next day service packages, and last minute order of thousands of jars of maple syrup for hotels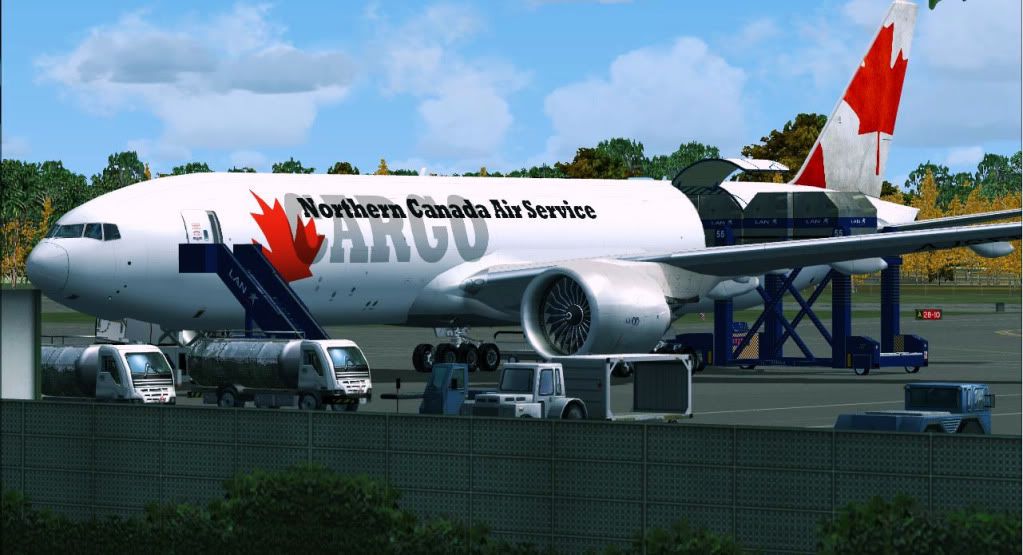 Finished loading with Caribbean mail, Canadian tourists' scuba diving gears and oxygen tanks, and diplomatic mail for return non stop flight to CYYZ




WHOA JetBlue A320 making steep climb after take off from runway 28 for flight to KJFK




Amerijet Boeing 727-200F ADV with stage III engines taking off from same runway for daily cargo flight to TJSJ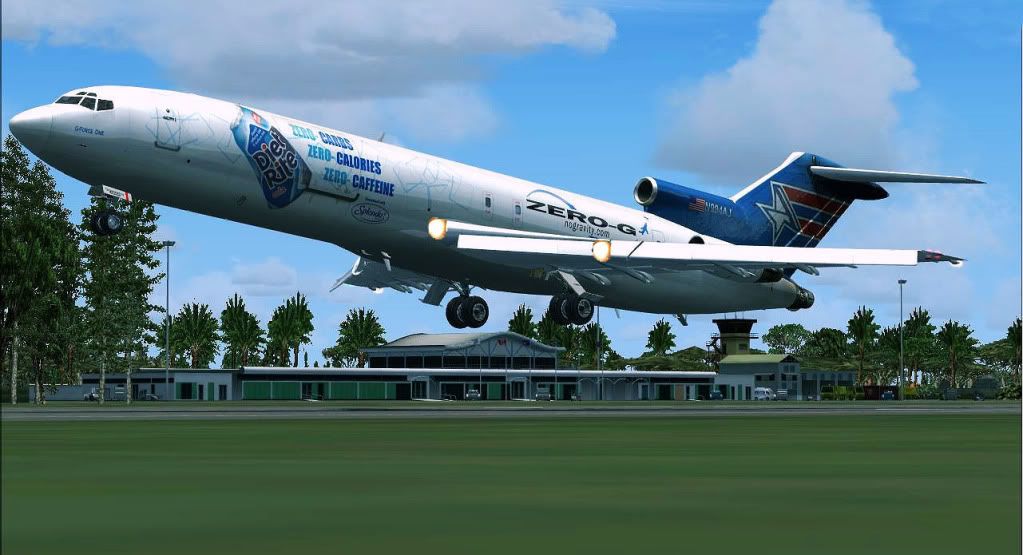 BWIA DC9-34F arrived from TTPP Piarco International Airport located east of Port of Spain the capital city of Trinidad and Tobago According to the aviation historians, this particular plane was unique. Out of all versions of DC-9s, this plane was fastest of all DC-9s having equipped with most powerful engines that were normally used for later version and bigger DC9-50s. Only 5 special DC9-34CF combis were built and BWIA grabbed one because getting DC-9-34CF would allow the airline to cut down travel time between any Caribbean island that BWIA was serving. BWIA never used cargo feature on that plane preferring to utilize its high speed for passenger service.




Being pushed back for return flight to Trinidad




It does not take genius to guess what airline is that tail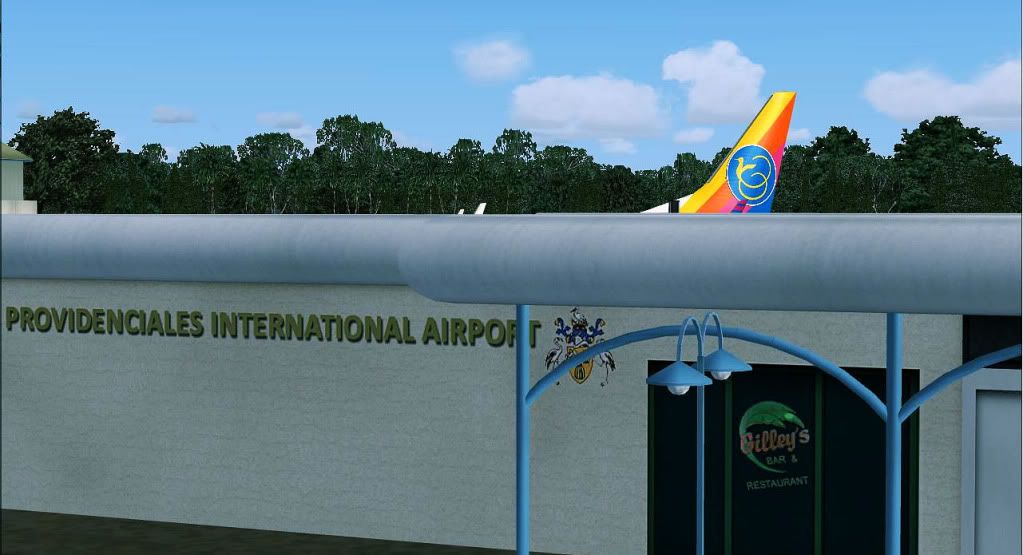 The tail and its Air Jamaica 738 arrived at gate 4 from MKJP Norman Manley International Airport in Kingston in Jamaica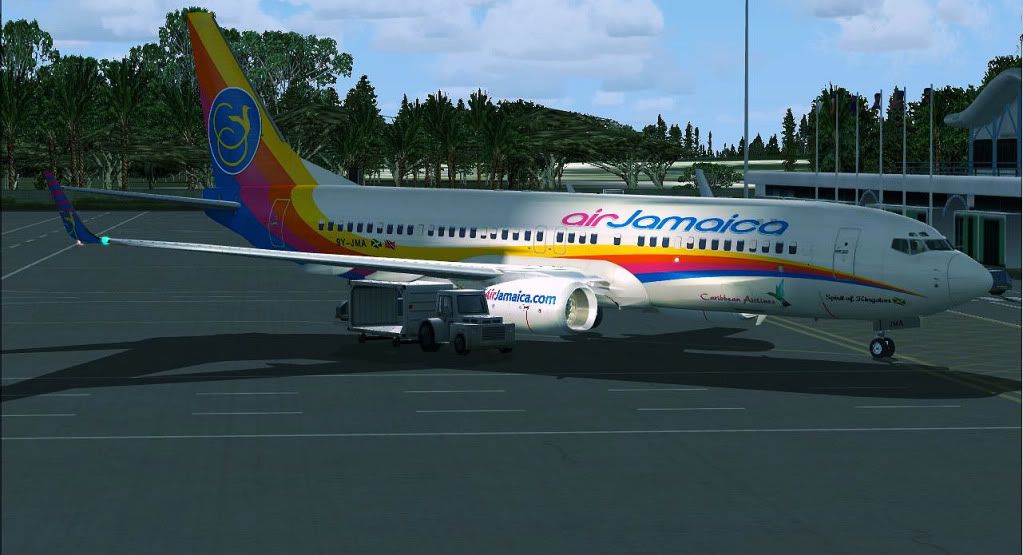 Being pushed back for return flight to MKJP




What is that??? This is exciting debut of brand new Caribbean Airlines Boeing 767-300ER with winglets making its first appearance in Caribbean after arrival from EGPF Glasgow International Airport in Scotland




On hold position waiting for fire trucks to arrive to make salute!! After that, it will make return flight to Scotland with refueling stop at MYNN Nassau airport in Bahamas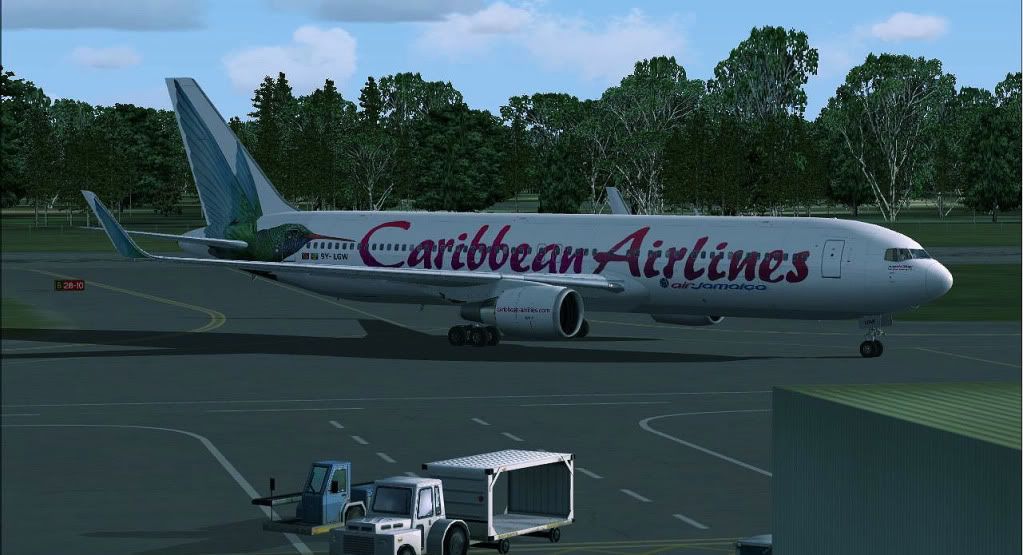 Martinair MD-11F arriving from EHAM Amsterdam Airport Schiphol bringing 200,000 pounds of different variety of fresh Dutch cheese for all hotels. After that, it will be loaded up with regular mail for flight to Curacao where it will pick up more load for return flight to Amsterdam




Holy Smokes look at that plane dwarfing MBPV terminal as the EL AL Boeing 747-400 plane arrived at gate 6 from LLBG Ben Gurion international airport




Being pushed back from gate 6 for return flight to Israel via refueling stop at KMIA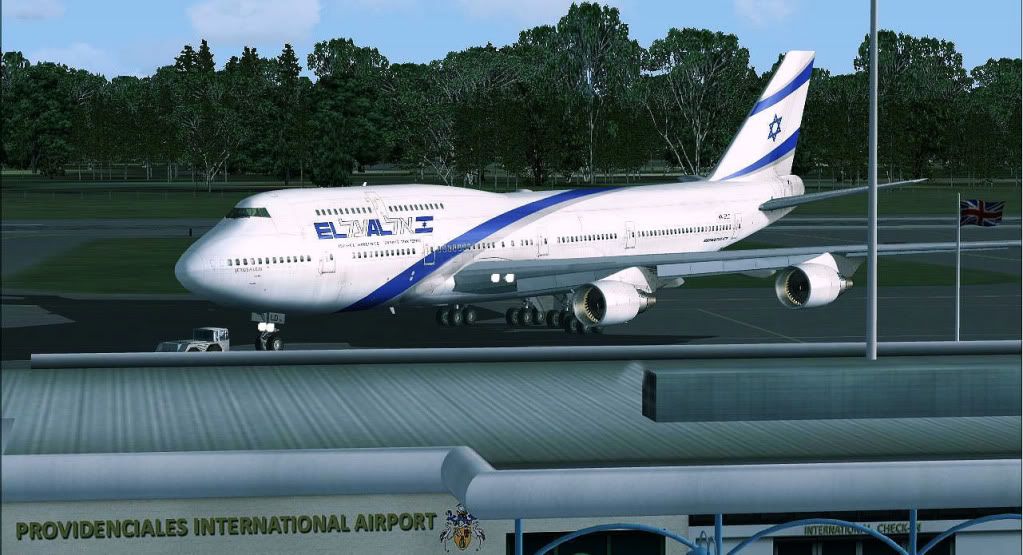 Another MONSTER ENGINES 777-200LR by Cayman Airways arriving at gate 5 from EGCC Manchester Airport formerly often called Ringway in the City of Manchester, England and it will make return non stop flight back to EGCC 45 minutes later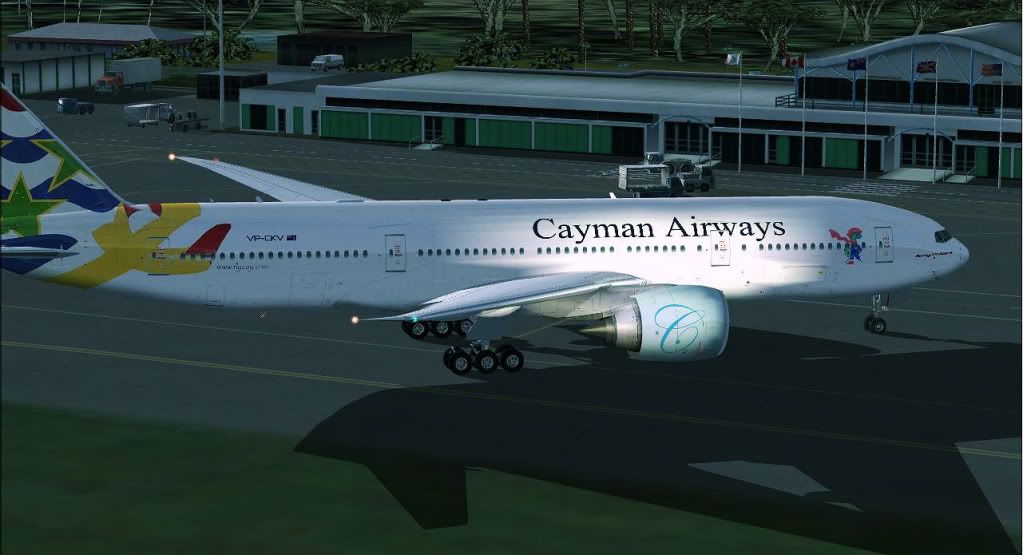 Air Canada Lockheed L-1011 arriving non stop from CYVR Vancouver international and is positioning to park at gate 5 to drop off passengers and pick up other passengers for return flight to CYVR via refuel stop at MYNN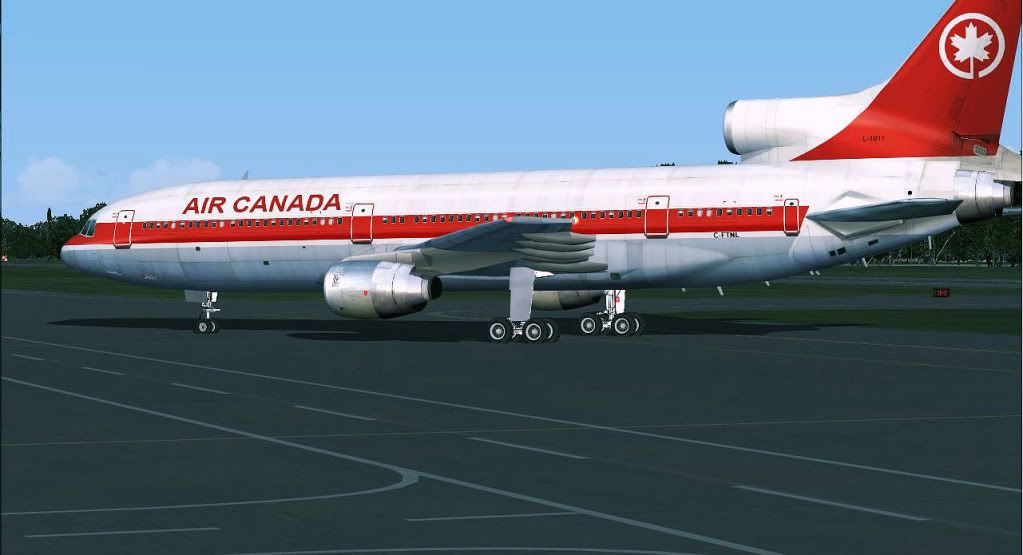 Air Transat Airbus A330-300 arriving from CYHZ Halifax/Robert L. Stanfield International Airport or Halifax Stanfield International Airport in Halifax, Nova Scotia in Canada and will make nonstop return flight to CYHZ




Extremely familiar sight at MBPV is North American airline which has flown 767, 737, MD-8X, and 757 to MBPV from various airports in America many times every week. Here is North American Boeing 767-300ER at gate 6 being loaded and ready for return flight to KJFK via refueling and pick up passenger stop in Dominican Republic.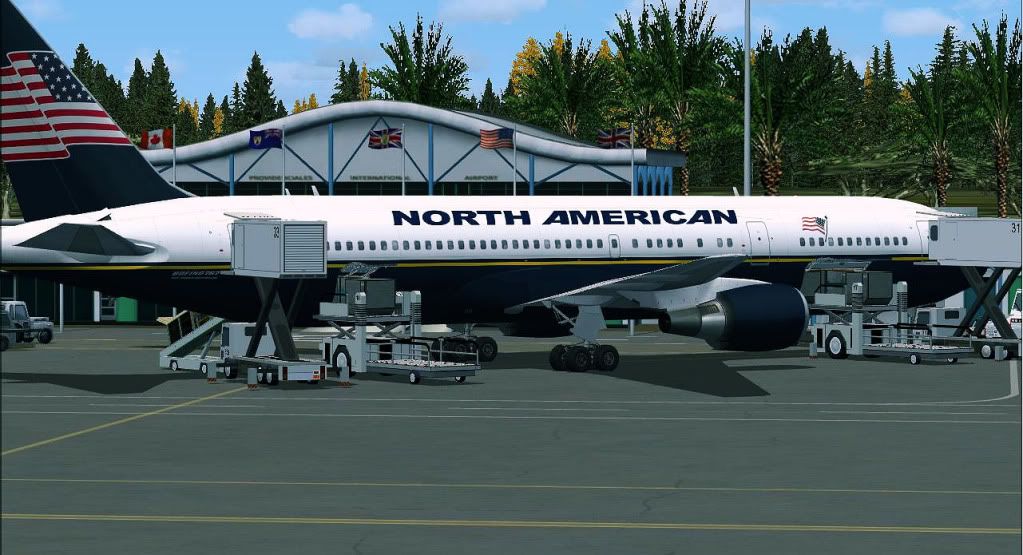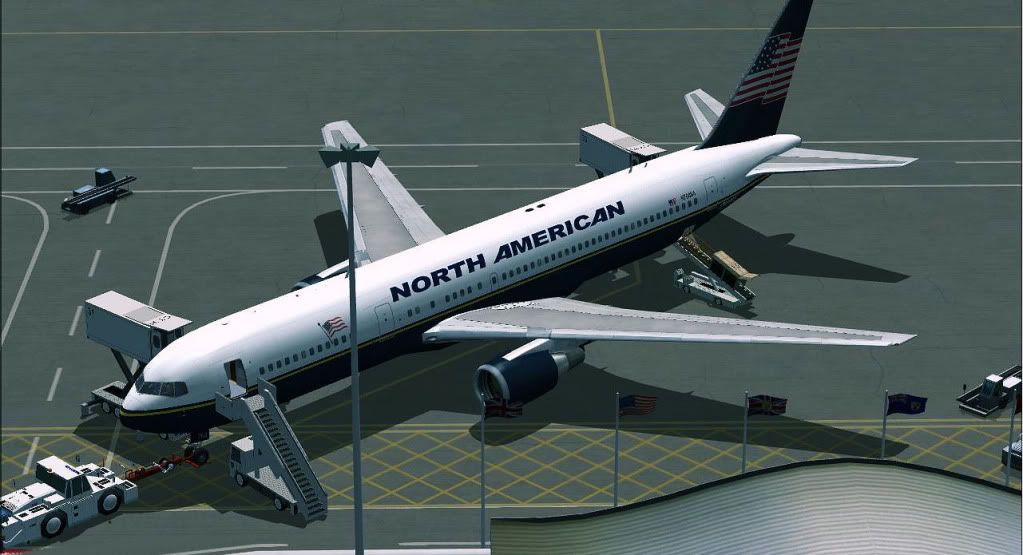 UTA McDonnell Douglas DC10-30 taking off from runway 28 demonstrating cool engine condensation for return flight to TFFR Pointe-à-Pitre International Airport in Pointe-à-Pitre on the island of Grande-Terre in Guadeloupe




Thank you for viewing!!

Regards,

Aharon

_________________